The needs of our military members and their loved ones are constantly changing. Through our military support programs we enrich the lives of our active duty, veterans, injured & wounded heroes, and the families that stand beside them. Ensuring we make a positive impact on our defenders' wellbeing is the cornerstone of our efforts and outreach.
Scholarships & Expenses
Our military members make incredible sacrifices while serving our country. However, too often the sacrifices made by the children of our active duty and veterans are overlooked.
Separation and Moving – Whether on active duty serving away or at home, the majority of the school year is spent moving to different military bases. This forces children to change schools with each new deployment. When an injured hero returns home, families rally together to ensure they receive the best health care possible. Yet, once again military children are often moved to be near a hospital and distracted from their studies.
Paying it Forward – There is no true possible way to repay our military members and their families for the sacrifices they make. However, we can show our appreciation by providing scholarships to military children to help with the rising costs of college tuition. The Robert Irvine Foundation is proud to alleviate the financial burdens that these kids too often feel.
Active Duty
It's easy to forget that there are thousands of people currently serving in the United States Military. Keeping their spirits high is a priority to the Robert Irvine Foundation. Whether a smile or handshake, a friendly gesture of gratitude can go a long way.
Showing Up With Gratitude – Chef Robert Irvine and the Robert Irvine Foundation visit military bases, in the states and abroad, to show our gratitude to the heroic individuals actively serving our nation. Whether feeling home sick or alone, a friendly reminder of home can make a life-changing impact on someone's life.
Connecting in the Kitchen – Chef Robert Irvine and his team host cooking classes and have prepared meals for our active duty during their visits to military bases. Sharing food together creates deep bonds with one another. These classes promote food education, joy, and builds community with their military brothers and sisters.
Veterans & Homeless
Anyone who has served our country deserves the chance to succeed. However, oftentimes veterans returning home are left with physical and/or invisible wounds along with financial burdens that can debilitate them from reaching their full potential while transitioning to civilian life. Providing support and resources can make all the difference.
Emotional Support – By pairing wounded veterans with service dogs, we are empowering our American heroes to live life with independence and dignity. These canine friends help heal physical and emotional wounds that our veterans may be battling.
Lifting Spirits & Healing – Wounded veterans returning back from service often are unable to live comfortably in their home and lack the means required to make changes. This can have a devastating effect on their mental wellbeing and livelihood. By providing renovations to their homes, we create a safe haven for our veterans to feel more independent which also improves their mindset and the environment for the whole family.
Building Community – The Robert Irvine Foundation hosts community driven outreach events for wounded and injured veterans all across the country. Bringing these heroes together forms everlasting bonds, promotes healing, and lifts spirits by providing fun activities for them to participate in together.
Homeless – Nearly 40,000 veterans are homeless in the United States and many don't know where their next meal will come from. We are renovating dining facilities at homeless shelters and providing grants to help house homeless veterans throughout the country. Offering a little support when someone needs it most, can change the course of their life forever.
Injured Heroes
Injured veterans can feel trapped and confined to their homes which can cause depression and anxiety. Having the ability to be mobile outside the house stimulates their minds, allows for independence, and expands their range of activities.
Enjoying Hobbies – The simple pleasures of walking the neighborhood, hiking trails, and fishing can seem unimaginable to an injured veteran. Many heroes and their families are unable to afford the cost of power wheelchairs, track chairs, and/or iBots.
Mobility Devices – The Robert Irvine Foundation is proud to provide injured heroes with mobility devices to enhance their everyday life. Being able to go outdoors and participate in hobbies improves veteran's mental health and allows more time with their loved ones.
CONTACT US
Thank you for reaching out to the Robert Irvine Foundation. We have recently experienced an increase in requests and appreciate your patience if there is a delay in response. Our team reviews every inquiry personally and we consider each request thoughtfully. We wish we could help every person and organization in need of support, but regrettably, we are unable to do so at this time. If it is an emergency, please reference our resource page and reach out to a 24/7 hotline that is able to assist you further. Thank you again for your understanding and we wish you the best of luck.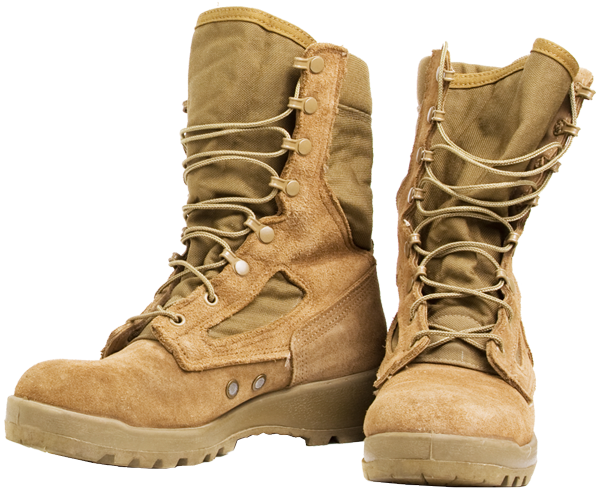 Sign up for our email newsletter and get the latest info on events, fundraisers and ways to make an impact.
OFFICIAL AIRLINE PARTNER

THE ROBERT IRVINE BRAND FAMILY


Veterans in Crisis
1-800-273-8255
A single act of kindness can help someone feel less alone. Your actions could help save a life. #bethere
Tragedy Assistance Program for Survivors
1-800-959-TAPS
Whether you are in emotional crisis, need to connect with TAPS resources and programs, or just want to remind yourself that you are a part of a loving, supporting family.
988 Suicide & Crisis Lifeline
Dial 988
The resources and information provided information on understanding the background, history, funding opportunities, and implementation resources for strengthening suicide prevention and mental health crisis services. If you or someone you know is struggling or in crisis, help is available.
Robert Irvine Foundation
Robert Irvine Foundation A tax-exempt public charity (federal tax ID #46-5420676). All contributions are tax deductible to the extent allowable by law.