Our Community Program builds peer support networks for our heroes and their families to uplift one another. New friendships and lasting memories are made through bonding experiences and resiliency-building events.
RESILIENCE EXPERIENCES
The life experiences of service members, veterans, Gold Star Families, first responders, and their loved ones can only be deeply understood by one another. We bring these heroes together for resiliency-building events that provide an opportunity to share and bond. Our heroes may arrive feeling alone, but they walk away with a renewed sense of family.
BASE VISITS
When Robert visits the military, he brings a sense of home. He knows from serving in the Royal Navy that bases are a tight-knit community. Beyond having fun, Robert always makes time for important dialogues about what it means to serve, sharing his insights on food, nutrition, and fitness.
COMMUNITY EDUCATION
Fewer than 1 in 10 Americans serve in the military. We're raising awareness about the ever-changing needs of those who protect our nation and their families by bringing local communities together for special events that inform and inspire.
ROBERT'S AMBASSADORS
We're creating an outstanding team of veterans, military families, and caregivers to raise awareness about the Robert Irvine Foundation. These friends volunteer their time to help Robert spread his vision. As Foundation representatives, they provide program updates and share their stories at speaking engagements and events.
SFC (Ret) Michael Schlitz
Sergeant First Class Michael Schlitz served in the US Army for 14 years before medically retiring in March of 2010. Throughout his military career, he served in several positions from Rifleman to Platoon Sergeant and received numerous Awards and Decorations. A true reflection of his proud service to our country.
In February of 2007, Schlitz and his platoon were in Southern Baghdad performing a basic road-clearing mission to identify Improvised Explosive Devices (IEDs) when two artillery shells attached to a propane tank exploded. Though Schlitz was thrown from the vehicle and survived, the blast killed his driver, gunner, and medic. Schlitz not only lost his platoon brothers that day, but he also sustained burns on 85% of his body and lost the vision in his left eye and both of his hands. In the years following that life-altering moment, Schlitz has personally committed to "live a better life for the friends he lost that day; a life they would be proud of."
Michael Schlitz now finds it his mission to give back to the Veteran and First Responder Communities. Schlitz regularly travels the country for speaking engagements and events. Since the injury, he has returned to Iraq three times to mentor wounded and non-wounded veterans, supported the establishment of multiple new non-profit organizations and had the honor of speaking in front of Congress on issues facing Veterans today. Micheal Schlitz is a proud Robert Irvine Foundation Ambassador, he shares the vision, values, and passion to give back to the Military and First Responders who have given so much for our Great Nation.
Chris Kaag, USMC

Founder & CEO of the IM ABLE Foundation and Corps Fitness
You may hear Chris Kaag's booming voice before you see him roll around the corner to greet you with a huge smile and an even bigger handshake. Like many influencers in the community, Chris Kaag wears numerous hats as the founder and CEO of the IM ABLE Foundation, founder of Corps Fitness, adaptive athlete, public speaker, and relentless advocate for the adaptive community.
Shortly after graduating High School, Kaag served his country in the United States Marine Corps for almost five years. He still remembers the words of his Drill Instructor, "Don't quit on me, Kaag" which would serve as a beacon of hope and reassurance in the upcoming years. At the age of 21 and in the prime of his military career, Kaag was diagnosed with adrenomyeloneuropathy, a rare degenerative condition affecting the myelin sheath of his nerve cells, and was discharged from the Marine Corps. He began to walk with a cane, then two canes. With a new direction and a "don't quit on me" attitude, Kaag earned a business degree from Penn State Berks and began using his military-style fitness regimen to train small and large groups. These training sessions and Kaag's passion for improving the quality of life for those around him through physical fitness, evolved into Corps Fitness in 2004, headquartered in Wyomissing, Pennsylvania. Meanwhile, his condition continued to worsen, and he soon transitioned to a wheelchair. Kaag persisted with strength and resiliency and began competing in races and raising funds for medical research which gave way to the new-found pursuit to assist other veterans and individuals with disabilities.

In 2007, he launched the IM ABLE Foundation, with the mission to remove obstacles that prevent people with disabilities from being physically active by providing grants, resources, fitness opportunities, and motivation. His motto was simply, "Get Up and Move!". He has developed programs like IM FIT, a free fitness class for all adaptive children and young adults to practice the fundamentals of exercise together in a supportive and motivational environment, Operation Lead From the Front, a mentorship program that matches adaptive athletes with veterans in a relationship fostered around physical fitness and fun, and Rally Point, geared around his passion for the trails, which joins the adaptive and able-bodied community on various level bike rides through the Berks county trails and beyond. The IM ABLE Foundation has also awarded hundreds of equipment grants to motivated and deserving individuals in the adaptive community.

He has been able to accomplish great things with the support of his resilient and ever-supportive wife and fellow trainer, Gretchen Kaag. Their rambunctious and lovable son, Carter, is a testament to the Kaag culture.

Chris Kaag is an inspiration to everyone, able-bodied and adaptive, that he encounters, and he encourages them to celebrate the abilities they have, rather than focus on those they don't. Chris, his family, his team, and his community believe that an active lifestyle is achievable for all, regardless of their abilities. Chris is a Robert Irvine Foundation IBOT recipient and is honored to be a part of Robert's Ambassadors.
Kenneth Keitt
Kenneth has uncovered his purpose through his biggest obstacles, and he's dedicated to helping others do the same. His goal is to help integrate people back into society and become the best version of themselves, whatever that looks like for them. Kenneth enlisted in the United States Marine Corps shortly after graduating high school in 2007. Once he got to his unit in 2008, he was assigned to a nine-month combat tour in Iraq with the 1st Marine Logistics Group (MLG).

After coming off active duty, Kenneth was involved in a tragic rollover vehicle accident that left him paralyzed and triggered a battle against PTSD, anxiety, and depression. Once Kenneth left rehab, he realized that the fitness industry lacked useful resources for people with mobility impairments. Referencing his knowledge from military training, Kenneth understood the impact fitness had on a person's physical and mental wellness.

Kenneth founded ParaPer4mance Inc. with the mission to improve the quality of life for all individuals with mobility impairments. After graduating college with multiple awards and decorations in 2019, Kenneth was able to organically grow his startup into an actual company, Kenneth graduated from Penn State Lehigh Valley with a Bachelor of Science in Business Marketing and currently serves on the advisory board for diversity, equity, and inclusion.

Kenneth's goal has always been serving people globally, and he believes everyone deserves to become the best version of themselves. Considering the significant barriers to independence in society.
Claudia Avila 
Photo & bio coming soon
U.S. Army Captain Luis Avila 
Photo & bio coming soon
Luis Avila Jr.
Photo & bio coming soon
ROBERT S. WILSON COMMUNITY RESPITE, A Signature Program of the Robert Irvine Foundation
The Robert Irvine Foundation is excited to partner with Easterseals DC MD VA to ensure the continuation of the Robert S. Wilson Community program. Together, we provide care for the needs of children with and without disabilities of wounded warriors, veterans, service members, first responders, and civilian families.
CONTACT US
Thank you for reaching out to the Robert Irvine Foundation. We have recently experienced an increase in requests and appreciate your patience if there is a delay in response. Our team reviews every inquiry personally and we consider each request thoughtfully. We wish we could help every person and organization in need of support, but regrettably, we are unable to do so at this time. If it is an emergency, please reference our resource page and reach out to a 24/7 hotline that is able to assist you further. Thank you again for your understanding and we wish you the best of luck.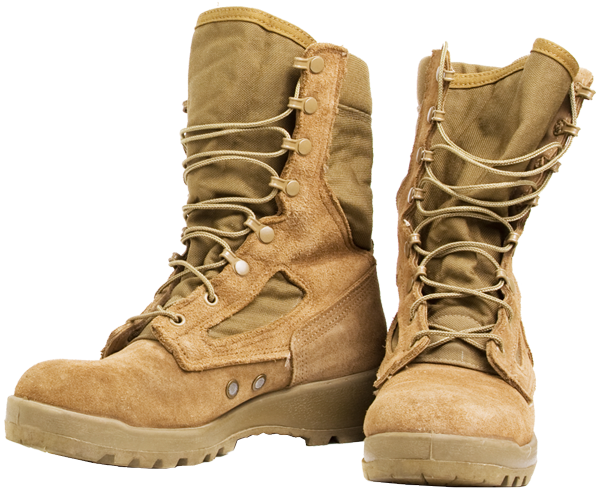 Sign up for our email newsletter and get the latest info on events, fundraisers and ways to make an impact.
OFFICIAL AIRLINE PARTNER

THE ROBERT IRVINE BRAND FAMILY


Veterans in Crisis
1-800-273-8255
A single act of kindness can help someone feel less alone. Your actions could help save a life. #bethere
Tragedy Assistance Program for Survivors
1-800-959-TAPS
Whether you are in emotional crisis, need to connect with TAPS resources and programs, or just want to remind yourself that you are a part of a loving, supporting family.
988 Suicide & Crisis Lifeline
Dial 988
The resources and information provided information on understanding the background, history, funding opportunities, and implementation resources for strengthening suicide prevention and mental health crisis services. If you or someone you know is struggling or in crisis, help is available.
Robert Irvine Foundation
Robert Irvine Foundation A tax-exempt public charity (federal tax ID #46-5420676). All contributions are tax deductible to the extent allowable by law.