Robert Irvine
Founder & Chairman
World-class chef and entrepreneur, and a tireless philanthropic supporter of our nation's military.
The host of Food Network's hit show Restaurant: Impossible, he has given struggling restaurateurs a second chance to turn their lives and businesses around in over 200 episodes and counting.
Gail Kim
Board of Directors
A legend in professional wrestling, she is a retired star of TNA Wrestling.
Gail was inducted into the company's Hall of Fame after retiring in 2017. Gail shares her husband's passion for military advocacy and often accompanies him on base tours and USO tours.
Justin Leonard
Board of Directors
Justin currently serves as Chief Operating Officer for Chef Robert Irvine.
He has been working with Robert for 10 years. He is a magma cum laude graduate of the S.I. Newhouse School of Public Communications at Syracuse University.
Dave Jeffries
Board of Directors
Dave has been practicing business law for 30 years, and working with Robert for the last 10.
As part of his personal mission, Dave forms not-for-profit entities for individuals and groups desiring to give back.
Scott Sonnemaker
Board of Directors
Scott Sonnemaker served our nation in the US Navy. He was on Active Duty from 1985-1990.
Scott served through 4 deployments. Scott has worked closely with Robert Irvine and the Foundation through his previous roles as Chief Customer Officer of Sysco Corporation and Group President of Genuine Parts, North American Automotive.
Throughout his successful business career, Scott's desire to support our veterans and their loved ones has become a true passion.
Pam Swan
Board of Directors
The Sr. Director of Military Relations & Business Development for Veterans United Home Loans.
In addition to working on internal programs, Pam is very active with the military community. She has utilized her financial background to educate and help military families. Her personal desire is to enhance the quality of life for all men and women that serve. When not working Pam enjoys spending time with her husband, Retired U.S. Army Soldier, John, and their two children.

Judith Otter
President
Judith Otter brings with her decades of experience establishing and developing new organizations.
After a successful career in finance, Judith worked alongside Gary Sinise to create and scale the Gary Sinise Foundation, a Veteran Service Organization. During her tenure, she served as Executive Director as well as Chief Operating Officer. Judith started working with the Robert Irvine Foundation in 2020 and looks forward to helping grow their mission and give back to our American heroes.
David Reid
VP, Director of Military, Veteran, and First Responder Outreach
As a boy, David dreamed of one day serving his country and enlisted in the Army in 2008.
After boot camp, he became part of the Army's Special Operations unit, the 2nd Ranger Battalion, 75th Regiment. David deployed three times to combat zones in the Middle East, once to Iraq and twice to Afghanistan. During his second tour of Afghanistan in 2010, he was seriously wounded; while clearing rooms of an enemy compound in the midst of an intense firefight, an IED exploded, badly injuring his lower left leg, which doctors were unable to save.
Anthony Spadaro
VP, Director of Development and Special Projects
Anthony Spadaro is a retired United States Marine Corps senior noncommissioned officer.
Anthony retired from the United States Marine Corps in 2020 after a distinguished 35-year military career.
Donna M Cobb
VP, Corporate Development & Stewardship
Donna spent her career in the communications industry and is an accomplished marketing and business executive.
She is experienced in developing strategic partnerships and delivering results that drive growth. Donna's passion for Veterans started at a young age, watching her parents support veteran's programs throughout their lives after her father returned from military service. She joined the Robert Irvine Foundation in 2021 and is dedicated to supporting its mission to support our Nation's heroes.
Rachel Brown
VP, Director of Marketing & Communications
Rachel spent a decade of her career working with non-profits in development and marketing.
Rachel joined the Gary Sinise Foundation within their first year of launching. During that time, she established their Comms Department. She then worked at a start-up tech company serving thousands of non-profits to help with fundraising. With family members that served, Rachel is passionate about give-back to our nation's heroes. She is excited to help grow the Robert Irvine Foundation's mission.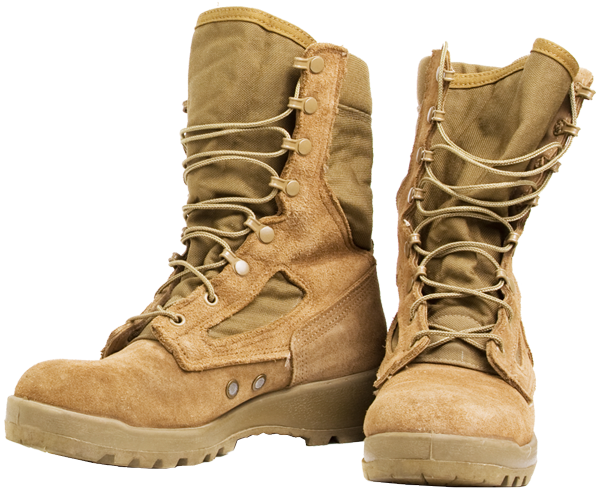 Sign up for our email newsletter and get the latest info on events, fundraisers and ways to make an impact.
THE ROBERT IRVINE BRAND FAMILY


Veterans in Crisis
1-800-273-8255
A single act of kindness can help someone feel less alone. Your actions could help save a life. #bethere
Tragedy Assistance Program for Survivors
1-800-959-TAPS
Whether you are in emotional crisis, need to connect with TAPS resources and programs, or just want to remind yourself that you are a part of a loving, supporting family.
Robert Irvine Foundation
Robert Irvine Foundation A tax-exempt public charity (federal tax ID #46-5420676). All contributions are tax deductible to the extent allowable by law.