Robert Irvine
Founder & Chairman
World-class chef and entrepreneur, and a tireless philanthropic supporter of our nation's military.
The host of Food Network's hit show Restaurant: Impossible, he has given struggling restaurateurs a second chance to turn their lives and businesses around in over 200 episodes and counting.
Gail Kim
Board of Directors
A legend in professional wrestling, she is a retired star of TNA Wrestling.
Gail was inducted into the company's Hall of Fame after retiring in 2017. Gail shares her husband's passion for military advocacy and often accompanies him on base tours and USO tours.
Dave Jeffries
Board of Directors
Dave has been practicing business law for 30 years, and working with Robert for the last 10.
As part of his personal mission, Dave forms not-for-profit entities for individuals and groups desiring to give back.
Justin Leonard
Board of Directors
Justin currently serves as Chief Operating Officer for Chef Robert Irvine.
He has been working with Robert for 10 years. He is a magma cum laude graduate of the S.I. Newhouse School of Public Communications at Syracuse University.
Scott Sonnemaker
Board of Directors
Scott Sonnemaker served our nation in the US Navy. He was on Active Duty from 1985-1990.
Scott served through 4 deployments. Scott has worked closely with Robert Irvine and the Foundation through his previous roles as Chief Customer Officer of Sysco Corporation and Group President of Genuine Parts, North American Automotive.
Throughout his successful business career, Scott's desire to support our veterans and their loved ones has become a true passion.
Pam Swan
Board of Directors
The Sr. Director of Military Relations & Business Development for Veterans United Home Loans.
In addition to working on internal programs, Pam is very active with the military community. She has utilized her financial background to educate and help military families. Her personal desire is to enhance the quality of life for all men and women that serve. When not working Pam enjoys spending time with her husband, Retired U.S. Army Soldier, John, and their two children.

John F. Campbell
Advisory Council
General (Retired) John F. Campbell retired from the U.S. Army in May 2016 after 37 years of active duty service. He was most recently the Commander of the U.S. and NATO Forces in Afghanistan from August 2014 to March 2016. He also served as the 34th Vice Chief of Staff of the U.S. Army; the second highest ranking officer in the 1.1 million US Army.
General Campbell has commanded at all levels of the Army, from a company of paratroopers to a Special Forces Operational Detachment Alpha, to a light infantry battalion, to a brigade of paratroopers in the 82d Airborne Division to the Commanding General of the famed 101st Airborne Division.
General Campbell has deployed multiple times to both Iraq and Afghanistan and has over 54 months in combat.
He holds a Bachelor of Science degree from the U.S. Military Academy and master's degree in Public Administration from Golden Gate University and an honorary MS in National Security Strategy from the Army War College. During his military service, General Campbell earned a number of individuals, campaigns, and foreign decorations including the Defense Distinguished Service medal, three Distinguished Service Medals, the Defense Superior Service Medal, three Legions of Merit, three Bronze Star Medals, the Combat Infantry Badge, Combat Action Badge, Master Parachutist Badge, and the Ranger and Special Forces Tabs.
In 2018 he was inducted into the inaugural class of the 82d Airborne Division's Hall of Fame. In 2022 he was awarded the Distinguished Graduate Award by the Association of Graduates of the United States Military Academy at West Point and is the recipient of the 2022 Doughboy Award presented by the National Infantry Association. He serves on several corporate level boards but his passion continues to be serving our men and women in uniform, and he also serves on several non-profit veteran boards, he is the Chairman for Army Emergency Relief (AER), Chairman for NS2 Serves (Boots to Suits), and a member of the board for Homes For Our Troops.
Peter Clarke
Advisory Council
Peter Clarke is a Senior Director at Roberts & Ryan, focusing on Equity, Debt Capital Markets, and Corporate Development. Mr. Clarke has over 20 years of experience in financial services. He has previously held positions at DLJ, Credit Suisse First Boston, and Fidelity & Trust. Mr. Clarke holds SIE, FINRA Series 7, and 63 licenses.
Mr. Clarke graduated from the United States Naval Academy with a BS in Economics in 1990. While on USS JOUETT CG-29, LT. Clarke served as a Communications officer, Confidential Materials Security Custodian (TS Clearance), and Boilers Officer. His follow-on tour was as Officer In Charge Assault Craft Unit-5, Detachment Alpha, Camp Pendleton. While serving on active duty, Lieutenant Clarke was awarded both the Navy Commendation Medal and three Navy Achievement Medals for Meritorious Service. While on active duty at the Expeditionary Warfare Training Group, Peter completed his master's degree in telecommunications at National University. Mr. Clarke played Varsity Lacrosse and Lettered in Sprint Football (150lb) at the Naval Academy.
Mr. Clarke is proud to currently work at a business that is run by veterans and supports veterans. He was instrumental in creating a partnership between Roberts & Ryan and Robert Irvine Foundation. He believes whole-heartedly in the Robert Irvine Foundation's mission and looks forward to helping expand their efforts through fundraising.
Ellyn Dunford
Advisory Council
Growing up in the Boston area, Mrs. Dunford graduated from Simmons College with a Bachelor of Science in Physical Therapy and moved to northern Virginia, where she met her husband, Joe Dunford. They have been married for 38 years, through 20 homes, six states, three children, and numerous deployments in peacetime and war.
For almost 30 years she was a practicing physical therapist, first in trauma and acute care, followed by the majority of her time in pediatric care. The practice gave Mrs. Dunford much insight into issues facing EFMP families, children with educational special needs, and Wounded Warriors. Her role from 2015 to 2019 as spouse of the 19th CJCS has broadened her exposure to and work with non-profits and government agencies working on behalf of military members and their families.
Mrs. Dunford enjoys running and exercising, reading and volunteering, and most importantly, being Nana. Her volunteer efforts included various spouse clubs, advising military family service organizations, and Family Readiness Programs. While General Dunford has retired from Active Duty service they both continue to support the efforts of various non-governmental organizations to serve and advocate for military families.
Ryan D. McCarthy
Advisory Council
Ryan D. McCarthy was confirmed by unanimous consent of the U.S. Senate and sworn in as the 24th secretary of the Army and served in the role from September 2019 until January 20th, 2021. In August 2017, he was unanimously confirmed by the U.S. Senate and appointed as the 33rd Undersecretary of the Army.
Prior to his confirmation as the Undersecretary of the Army, McCarthy worked for Lockheed Martin Corporation in sequential vice president roles responsible for the sustainment, customer solutions, and program integration of the F-35 Joint Strike Fighter program. Previously, McCarthy was a special assistant to the 22nd Secretary of Defense Robert M. Gates, under Presidents George W. Bush and Obama. McCarthy served in the U.S. Army from 1997 to 2002 and deployed in combat operations during the invasion of Afghanistan in support of Operation Enduring Freedom with the 75th Ranger Regiment, U.S. Army Special Operations Command. He is a graduate of the Virginia Military Institute and holds an MBA from the University of Maryland Robert H. Smith school of business.
McCarthy currently serves on the Board of Directors of CACI International, OneWeb Technologies, Tomahawk Robotics incorporated, and is a Special Advisor and Venture Partner at Scout Ventures. He is the Dean's Scholar in residence at the Maxwell School of Citizenship and Public Affairs at Syracuse University and is on the Board of Advisors of the University of Maryland Robert H. Smith School of Business. McCarthy is an honorary graduate of the United States Military Academy at West Point Class of 1996 and is a member of the US Army Ranger Hall of Fame class of 2019.
Sean Perseo
Advisory Council
Sean Perso served in the United States Marine Corps from 1990-1994. During his service, he was deployed overseas on multiple occasions, including Operation Desert Storm in Iraq and Operation Restore Hope in Somalia. The highlight of his military career was having dinner at the captain's table with U.S. Army General Colin Powell, who was then the Chairman of the Joint Chiefs of Staff, while deployed to Somalia. Sean has worked at Sunbelt Rentals since 2003 and currently serves as the Ambassador of Outreach Programs.
He has held a variety of sales and management roles within the company and was appointed to his current role in 2019. Sean has been instrumental in helping form Sunbelt's partnership with the Robert Irvine Foundation.
In his current role with Sunbelt and through his work with the Foundation, Sean is dedicated to advancing Sunbelt's commitment to supporting the veteran community, enhancing the partnership by raising awareness, and guiding fundraising efforts that serve and honor our nation's heroes and their families.
Marc Roberge
Advisory Council
As front man for multi-platinum-selling alt-rock band O.A.R., Marc Roberge has
performed for sold-out crowds at many of the world's most iconic venues and helped to build a singularly devoted fanbase that spans the entire globe. With the band now on their tenth studio album (2022's The Arcade), the New York City-based singer/songwriter/guitarist has also established a dynamic career as a solo artist over the past decade.
In a departure from the unbridled energy of O.A.R.'s live show, Roberge's solo tours
find him taking the stage at more intimate theaters and delivering stripped-back renditions of O.A.R. fan favorites, along with a carefully curated selection of covers.
Also rooted in his off-the-cuff and warmly candid conversations with the audience, the result is a prime showcase for Roberge's deeply personal yet immediately resonant storytelling—an element he's continually brought to O.A.R.'s music since the Maryland-bred band's formation in 1996.
Naming classic country troubadours among the main inspirations behind his solo shows, Roberge is now at work on a debut solo album that spotlights the more lyrically driven and folk-leaning side of his limitless musicality with a chance of special guests. Roberge has been a supporterr and friend of the Robert Irvine Foundation for many years and is honored to serve on their Advisory Council.

Judith Otter
President
Judith Otter brings with her decades of experience establishing and developing new organizations.
After a successful career in finance, Judith worked alongside Gary Sinise to create and scale the Gary Sinise Foundation, a Veteran Service Organization. During her tenure, she served as Executive Director as well as Chief Operating Officer. Judith started working with the Robert Irvine Foundation in 2020 and looks forward to helping grow their mission and give back to our American heroes.
David Reid
VP, Director of Military, Veteran, and First Responder Outreach
As a boy, David dreamed of one day serving his country and enlisted in the Army in 2008.
After boot camp, he became part of the Army's Special Operations unit, the 2nd Ranger Battalion, 75th Regiment. David deployed three times to combat zones in the Middle East, once to Iraq and twice to Afghanistan. During his second tour of Afghanistan in 2010, he was seriously wounded; while clearing rooms of an enemy compound in the midst of an intense firefight, an IED exploded, badly injuring his lower left leg, which doctors were unable to save.
Donna M Cobb
VP, Corporate Development & Stewardship
Donna spent her career in the communications industry and is an accomplished marketing and business executive.
She is experienced in developing strategic partnerships and delivering results that drive growth. Donna's passion for Veterans started at a young age, watching her parents support veteran's programs throughout their lives after her father returned from military service. She joined the Robert Irvine Foundation in 2021 and is dedicated to supporting its mission to support our Nation's heroes.
Rachel Brown
VP, Director of Marketing & Communications
Rachel spent a decade of her career working with non-profits in development and marketing.
Rachel joined the Gary Sinise Foundation within their first year of launching. During that time, she established their Comms Department. She then worked at a start-up tech company serving thousands of non-profits to help with fundraising. With family members that served, Rachel is passionate about give-back to our nation's heroes. She is excited to help grow the Robert Irvine Foundation's mission.
Caroline Ketzler Hunter
VP, Strategic Initiatives
Having entered the world of nonprofits in 2004, Caroline has dedicated her career to lifting up the voices and missions of others.
Using talent integration, storytelling, and event production to build strategic programming and cause awareness, she has held positions at prestigious organizations such as the USO, Oceana, and the Miss America Organization. Caroline joined the Robert Irvine Foundation team in 2022 and is excited to continue her work with our nation's heroes.
Charlie Williams
VP, Director of Programs
Charlie spent over 4 years on active duty in the Marine Corps and served in Weapons Company 1st Battalion 5th Marines.
During his time with Weapons Company, he served as vehicle commander, team leader, and fire direction center chief and participated in the Battle of Fallujah in 2004 and Ramadi in 2005. Charlie was then selected to be a rifle platoon squad leader in the experimental Distributed Operations Platoon which deployed as part of the 31st Marine Expeditionary Unit in 2006. He also trained as a Joint Terminal Attack Controller and Joint Forward Observer. He was awarded the Purple Heart for wounds received in 2004 and a Bronze Star with Valor Device for action in 2005.
After the Marine Corps, Charlie spent over 10 years in law enforcement. He was a member of the Civil Disturbance Unit, Fatal Alcohol Crash Team, Honor Guard, and Crisis Intervention Team. In this role, he was often called to assist veterans who were experiencing psychological distress. He was recognized by his police department with their highest award, the Gold Merit Award as well as a Lifesaving Medal. Mothers Against Drunk Driving recognized him as a "Top Cop" in 2009. Charlie served three years as the local Fraternal Order of Police President representing over 300 active and retired Police Officers. He currently volunteers with the Military Family Research Institute at Purdue University giving instruction on military culture and civilian transition difficulties to behavioral health clinicians. He is married with four children. Charlie previously worked at Warrior Reunion Foundation as Program Director. He joined the Robert Irvine Foundation in 2022 and is excited to help grow their efforts and mission.
Robert Yarnell
Corporate and Grants Relations Manager
Robert retired as a Master Gunnery Sergeant. after serving 25 years in the Marine Corps. He deployed with the 13th MEU(SOC) during Desert Shield/Desert Storm. Following the deployment, he spent 8 years on recruiting duty. After this, Robert transferred to the Reserves to
continue his education.
He graduated Summa Cum Laude from East Stroudsburg University with
a BS in Secondary Education and taught Civics for 20 years. Robert has 28 years of nonprofit leadership experience, having chaired numerous boards and committees.
Robert and his wife Kim have six children and a grandson. Two of their sons are Marines. Together, they have completed the Marine Corps Marathon race series, a century bike race, and multiple ruck/hike challenges, raising awareness and funds to support our wounded service members and veterans. Robert is excited to join the Robert Irvine Foundation team to be part of expanding the impact for our military and first responder communities.
Emily Kyser
Senior Administrative Coordinator
Emily has diverse work experience focused on delivering positive impacts to her communities.

After earning her Bachelor's degree in Public Policy and Administration from James Madison University in May 2021, she entered the workforce to explore her passion for bettering communities and giving back. She takes pride in being apart of the Robert Irvine Foundation as she has family members that have served in the military.

Shane Cash
Corporate Chef & Vice President of Development – Robert Irvine Foods
Chef Shane Cash's passion for food, hospitality, leadership, and attention to detail are the proven keys to success so far in his culinary career. At the age of 18, he found another passion and that was to become a United States Marine. Shane served in the Marine Corps FAST Company (Fleet Anti-Terrorist Security Team) until 1991 when he returned to his home in Virginia to begin his culinary career with Hyatt Hotels as a cook. After working with Hyatt, The Lansdowne Resort in Virginia, and The Potomac Grill, Shane worked at the Trump Taj Mahal Casino, where he met Robert Irvine, who was his Executive Chef.
While cooking in the role of Chef de Cuisine, Shane continued working closely with Robert. Shane spent 8 years in NYC with NY's acclaimed Fireman Hospitality Group, where he was the chef at Fireman's of Brooklyn, Redeye Grill, Shelley's Prime Steak and Oyster Bar, and Shelly's La Traditionale where he received Forbes Magazine's "Editors Choice of Excellence" citation and was recognized by The New York Times, New York Post, and Gourmet Magazine.
In 2013, Shane rejoined Robert Irvine as Corporate Chef & Vice President of Concept Development, overseeing the culinary division and development of Robert Irvine Foods and more. In his time with Robert Irvine, Shane has served as Irvine's culinary lead on major events with attendees as large as 11,000. As a veteran himself, Chef Shane's greatest joy is the work he is able to do for our veterans, active duty, and first responders through the Robert Irvine Foundation.
Darryl Moiles
Vice President for Culinary Affairs – Robert Irvine
Darryl received his degree at Johnson and Wales. He apprenticed with a CMC and joined Four Seasons. He worked there for 20 years as Executive Chef. Darryl has led many types of kitchens from casual to large corporate banquets as well as 5-star 5 diamond restaurants. He joined Robert in 2015 and has since served events with attendees of thousands all over the nation. He finds it most rewarding to cook for, and sometimes alongside, our service members and first responders through the Robert Irvine Foundation.

CONTACT US
Thank you for reaching out to the Robert Irvine Foundation. We have recently experienced an increase in requests and appreciate your patience if there is a delay in response. Our team reviews every inquiry personally and we consider each request thoughtfully. We wish we could help every person and organization in need of support, but regrettably, we are unable to do so at this time. If it is an emergency, please reference our resource page and reach out to a 24/7 hotline that is able to assist you further. Thank you again for your understanding and we wish you the best of luck.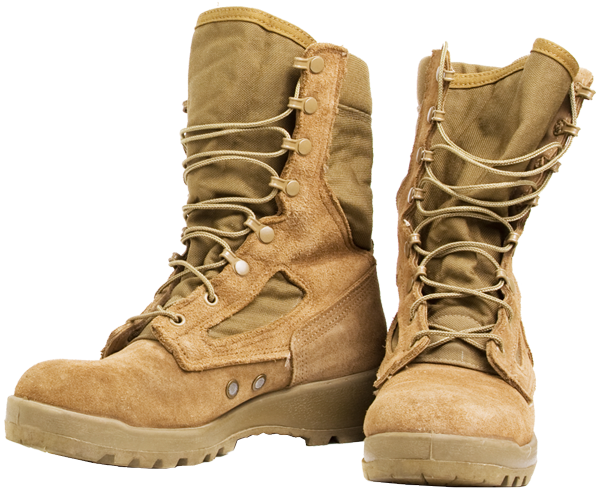 Sign up for our email newsletter and get the latest info on events, fundraisers and ways to make an impact.
OFFICIAL AIRLINE PARTNER

THE ROBERT IRVINE BRAND FAMILY


Veterans in Crisis
1-800-273-8255
A single act of kindness can help someone feel less alone. Your actions could help save a life. #bethere
Tragedy Assistance Program for Survivors
1-800-959-TAPS
Whether you are in emotional crisis, need to connect with TAPS resources and programs, or just want to remind yourself that you are a part of a loving, supporting family.
988 Suicide & Crisis Lifeline
Dial 988
The resources and information provided information on understanding the background, history, funding opportunities, and implementation resources for strengthening suicide prevention and mental health crisis services. If you or someone you know is struggling or in crisis, help is available.
Robert Irvine Foundation
Robert Irvine Foundation A tax-exempt public charity (federal tax ID #46-5420676). All contributions are tax deductible to the extent allowable by law.